working hard, playing hard(er)
a business friendly community
OUR MISSION
We support and promote our business community, through advocacy, education and communication.
We are honoured to Live, Work and Play on the Traditional Territory of the Hupacasath and Tseshaht First Nations Peoples.
About the Hupacasath People
For thousands of years the Hupacasath people have owned, used, and occupied their traditional territory on Central Vancouver Island (See Hupacasath Traditional Territory Map 1). The Hupacasath are comprised of three distinct tribes, the Muh-uulth-aht, Kleh-koot-aht and Cuu-ma-as-aht (Ahahswinis).
The Muh-uulth-aht people (means people from where there is mountain with the face burnt off) lived in the Great Central Lake area with villages located at the head of Great Central Lake and around the Beaver Creek area of Stamp Falls. Their chief was named Kanaawis (Kanowish) who was a great warrior in his time. This area was and still is a great place for hunting deer, elk fowl, etc. as well for fishing and food gathering activities.
The Cuu-ma-as-ath people lived at Ahahswinis (means cleared in the middle), which was in the general vicinity of where the Port Alberni City is located now, to the Coleman Creek area down the Alberni Canal. Their village was where the current settlement is now located, on the Somass River. This area was mainly used for fishing salmon. Other activities done in this area by these people were hunting, gathering and potlatching. ....
Learn more about the Hupacasath People and their history and future here: https://hupacasath.ca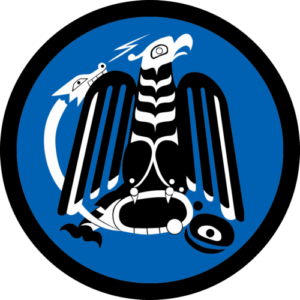 About the Tseshaht People
We are the c̓išaaʔatḥ (sis sha ahtah or Tseshaht) a vibrant community with an active and progressive natural resources-based economy. We are one of the 14 Nations that make up the Nuu-chah-nulth [Nootka] people of western Vancouver Island. We are proud of our culture and work as a community to preserve our traditional values and teachings.
At the core of Tseshaht culture is our chronicle of creation; our spiritual origin. We were created at c̓išaa (sis-shaa), a place on what is known today as Benson Island, one of the Broken Group Islands in Barkley Sound. It is here n'aas or nahs (our creator) granted our first ancestors (Tseshaht man and woman) the highest spiritual responsibility and stewardship of the Broken Group Islands. Tseshaht translates as "people of a rancid smelly place" because the inhabitants were such great whalers and their village reeked of whale oil, signifying great wealth.
The end meaning of ʔatḥ or ahtah literally means "people of c̓išaa" or c̓išaaʔatḥ
Our ownership of land is based on the Nuu-chah-nulth laws of hahuułi or ha-houlthee, which means the territory of a nation under the stewardship of a hawilth (King). This position was hereditary as the senior representative of the spiritual bloodline most closely linked to our chronicle of creation. Our most recent King was Adam Shewish, a traditionally trained hawilth, who passed away in 1990. His great-grandfather Chief Haayuupinuuł or haa-you-pinulth, (born c.1830) was the King of the Tseshaht when European settlement started in the Alberni Valley. His name meaning "getter of ten (whales)" signified his status as a prominent chief, including his King's right to hunt whales.....
Learn more about the Tseshaht Peoples and their history and future here: https://tseshaht.com/
---
Our Business Community
Surprise someone you care about with a virtual gift card sent right to their device from yours; from wherever you may be. Check us out and watch how simple it is. See below
Shop local SHOP from your device
Better Buy Port Alberni
A website built and maintained by the Chamber of Commerce (with support from the City of Port Alberni) offering a one stop shopping experience. The site was designed initially as a means of offering Virtual Gift Cards and has since evolved to a full online experience. BBPA also serves as the place for various local promotions where businesses and other organizations can offer contests and gift card packages.
News & Updates
advocacy and communication